Pirate Face Tattoo Kits are an excellent starting point for new tattoo artists and great for professionals on the go. This tattoo kit was put together with the professional tattoo artist in mind. The tattoo machines are easy to work with, easy to tune and run as good as some of the best out there. The power supply is reliable and rugged. All consumables are sterilized and blister packed, even the ink.

There is a vast amount of talented tattoo artists out there that use Pirate Face tattoo machines and kits. Our machines are versatile and easy to modify and grow with you as you progress.


1 x Carrying case (Black)
1 x Power Supply (110V/230V)
2 x Classic Tattoo Machines (10 wrap coils)
2 x Rotary Tattoo Machines
4 x Tattoo Machine Grips / Barrels
50 x Sterile Needles
15 x Tattoo Ink (1/2oz bottles)
27 x Disposable tips (nozzles)
8 x Stainless Steel tips (nozzles)
1 x Adjustable Tool Kit
1 x Tattoo Practice Skin
1 x Disposable Gloves
1 x Ink Cup Holder
100 x Ink cups
All orders received by 4PM PST will be shipped out the same day. Our warehouse is based in Los Angeles. Please refer to the chart below for transit times.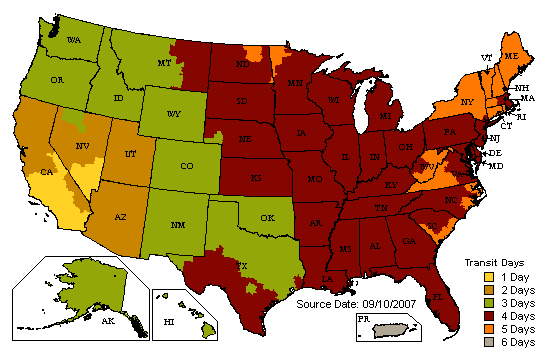 EACH TATTOO STARTER KIT INCLUDES ALL THE FOLLOWING PARTS / ACCESSORIES
This tattoo starter kit has everything that other tattoo kits are missing. Other tattoo kits force you to go out and buy all the supplies you need after you get it. We make these tattoo kits ourselves. We put in everything you might not remember you need. We've put together a great tattoo kit for both beginner and professional use. Please, compare us with our competitors. They can't beat us on pricing with quality. We take customer satisfaction very seriously. We work on a very low overhead since we buy direct from the manufacture. Awesome Products, Great Prices!
4 Tattoo Machines - 2 Rotary (Including the Jackhammer!) / 2 Classic (Liner and Shader)
Power Unit: Output: 1.5V - 18V, Input: 115V - 230V, Current: 1.5 AMP, CE Approved
4 Tattoo Machine Grips / Barrels
15 1/2 Oz Ink Colors include: Black, White, Blue, Sky Blue, Green, Forest Green, Brown, Shallow Coffee, Dark Red, Tomato Red, Bubble Gum Pink, Deep Yellow, Orange, Violet, Lavender
Alluminum Carrying Case
27 x Disposable tips (nozzles)
100 Ink Cups + Ink Cup Holder
Rubber Bands, O-Rings, 1pc Practice Skin, Nipples, Adjustable Wrench Set, CD with Tatto Designs, 1pc Transfer Paper
50 Needle Starter Pack - Needle Sizes Included: 5 X 3RL needles, 5 x 5RL needles, 5 x 7RL needles, 5 x 3RS needles, 5 x 5RS needles, 5 x 7RS needles, 5 x 5M1 needles, 5 x 7M1 needles, 5 x 5RM needles, 5 x 7RM needles
8 Stainless Steep Tips (nozzles)
Copyright © 2010 All Rights Reserved RotaryTattooKit.com
Makzilla.com 11546 East Washington Blvd. Unit B Whittier, CA 90606 USA
Email:
order@rotarytattookit.com